Tayler is an exciting singer/songwriter.He is a member of the Country Music Association (CMA), the Nashville Songwriters Association International (NSAI), the Global Songwriters Connection (GSC), Broadcast Music Inc. (BMI) and the Screen Actors Guild - American Federation of Television and Radio Artists (SAG - AFTRA).With his determination, unique style and powerful voice he has developed quite a following.Take a look around the website and get to know a little more about him.
Heading back to CMA Fest!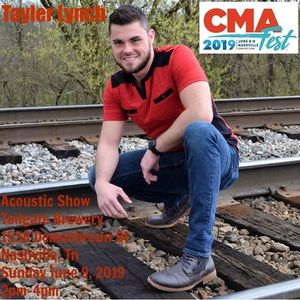 Join Us This Year at the 2018 Ky. State Fair!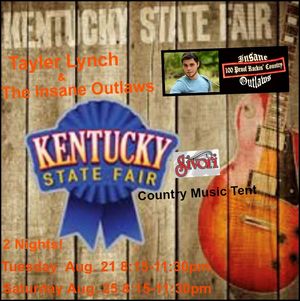 Great Night PBR Louisville!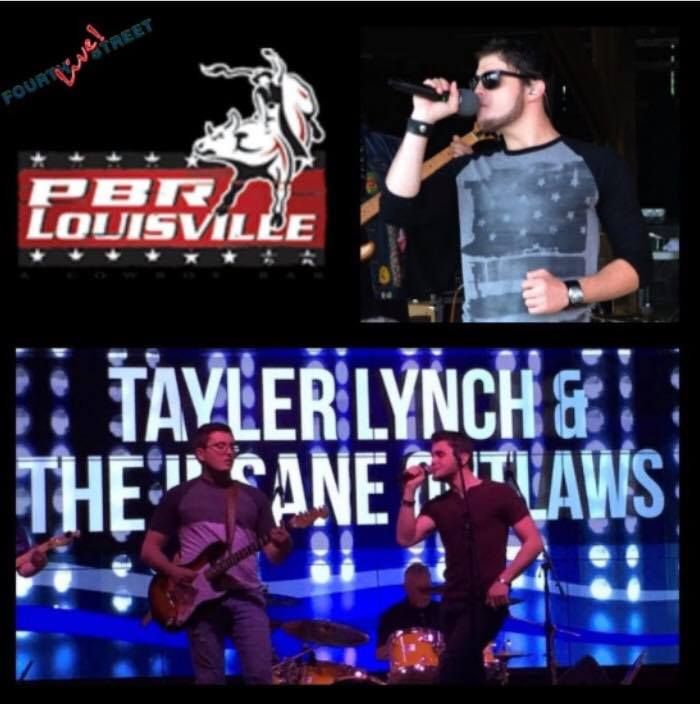 Tayler Lynch To Perform at Tropicana Casino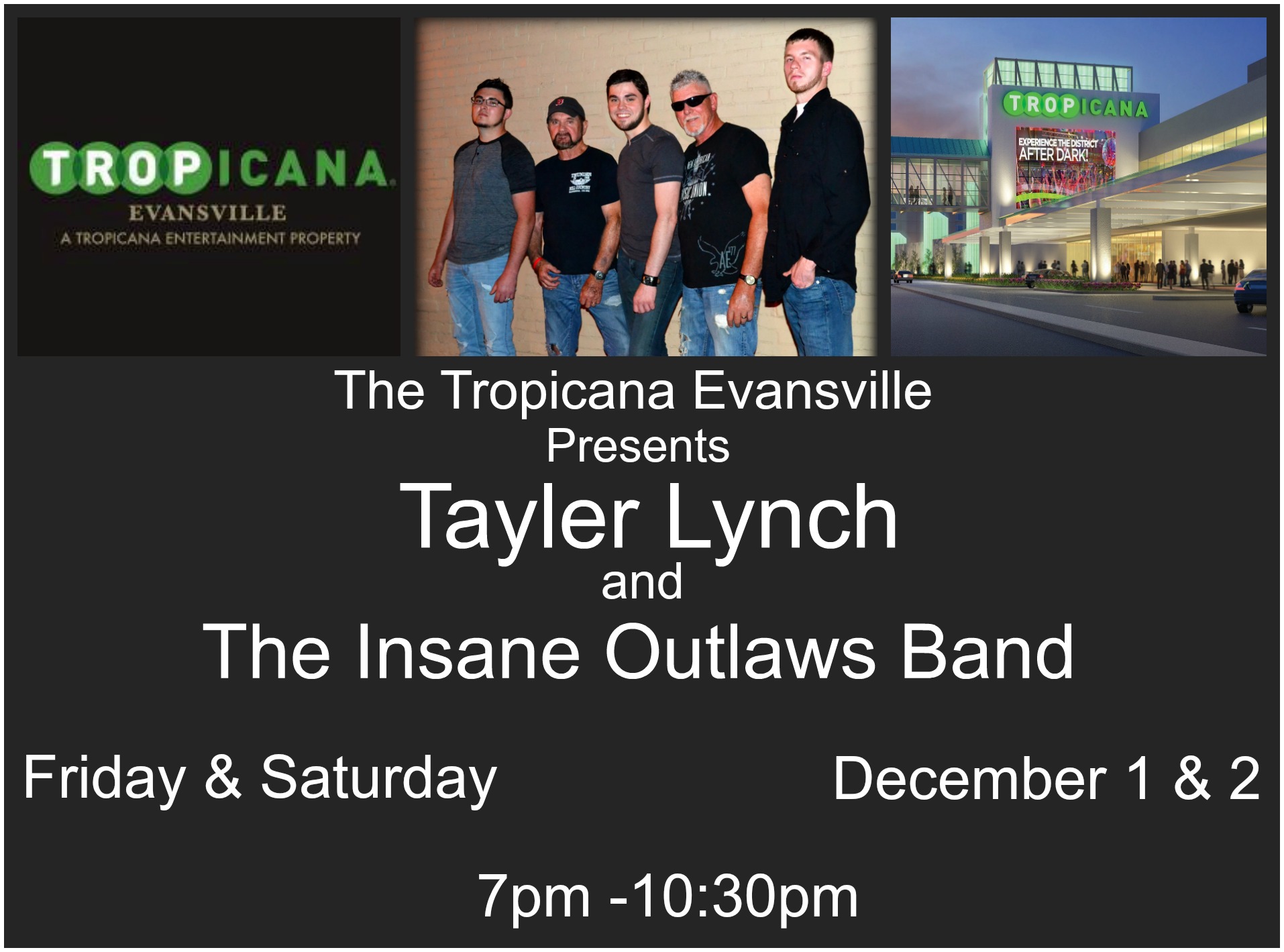 Tayler Lynch Summer Festival Schedule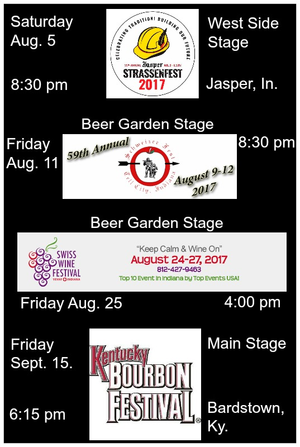 Tayler Lynch to perform at CMA FEST 2017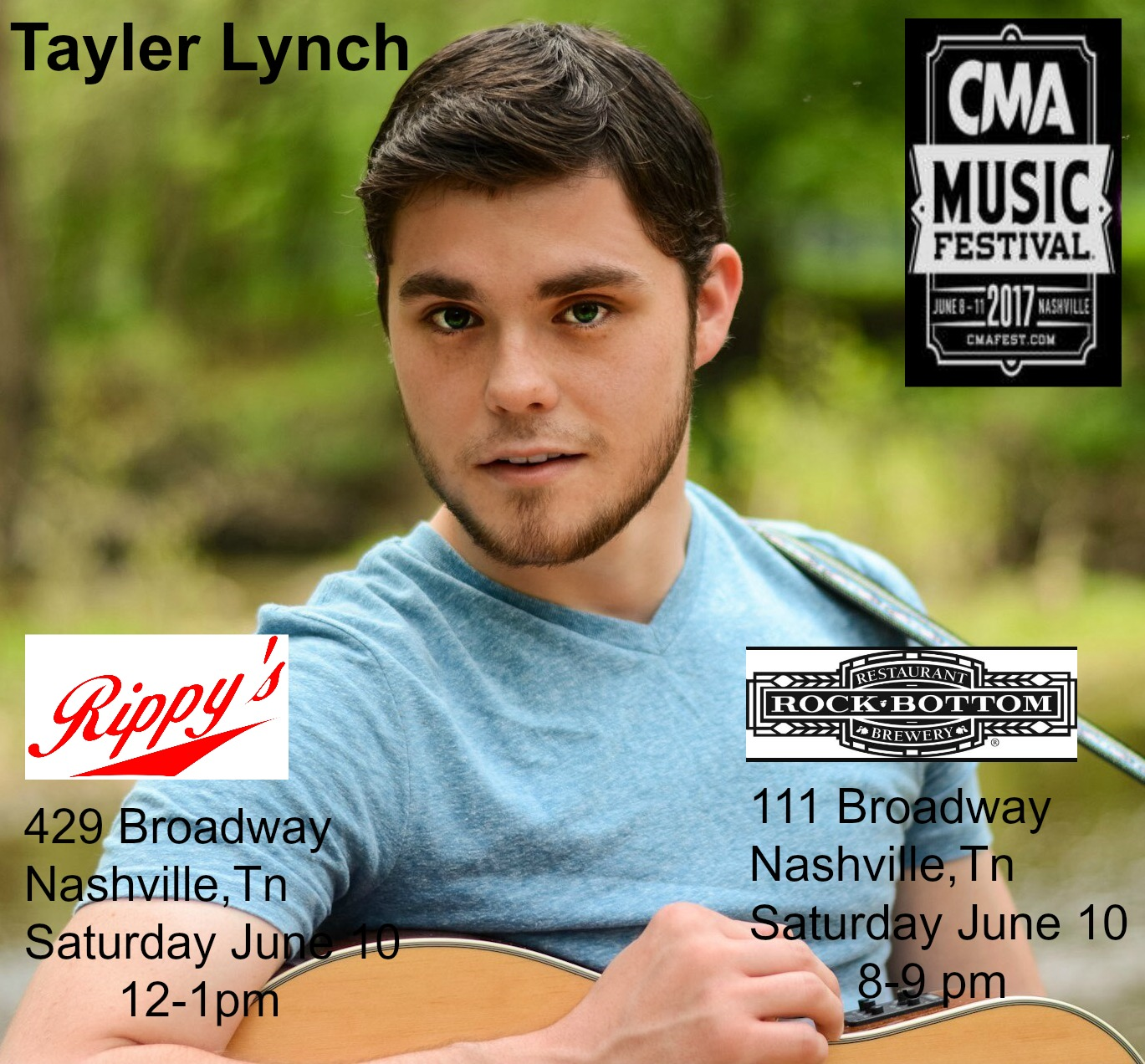 Tayler Lynch scheduled to perform at Rising Star Casino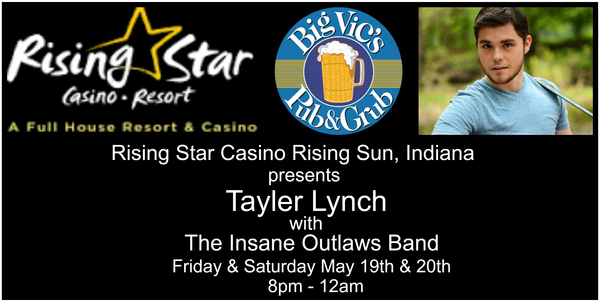 Great show at Margaritaville!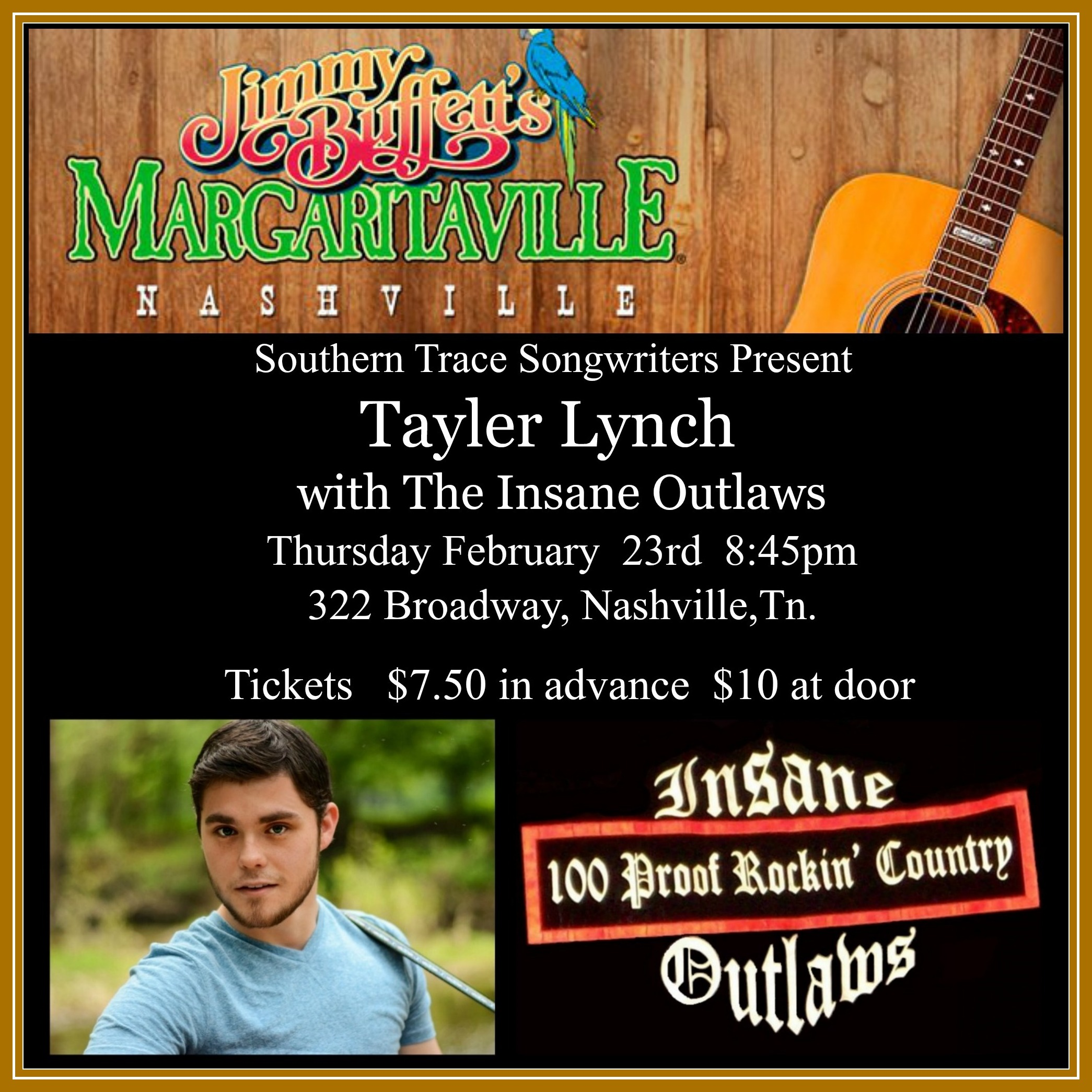 Tayler Lynch  at Hard Rock Café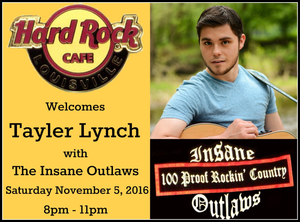 Tayler Lynch  at Smoke & Rye Horseshoe Casino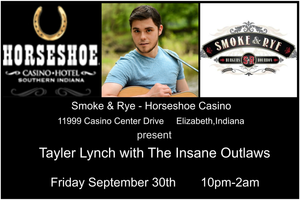 Tayler Lynch  at Jasper Indiana's 38th Annual Strassenfest!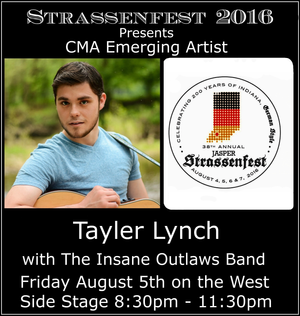 Great show at PBR Louisville!
We had a blast, see ya next time!

Great show at Tootsies Orchid Lounge, see ya next time!
Click the link below to watch a clip from the show
https://www.youtube.com/watch?v=Vm_4yPJXVqw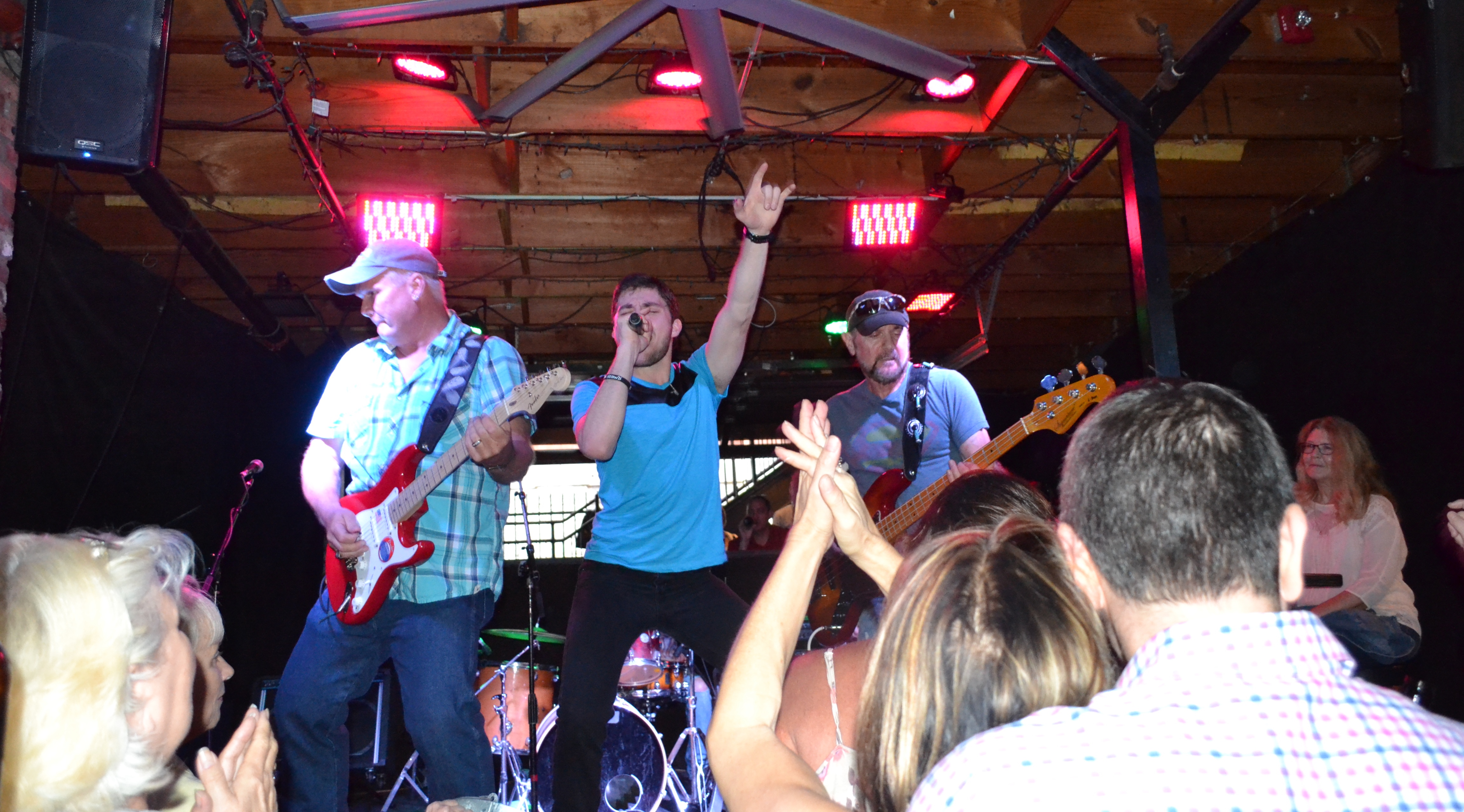 Tayler's 2015 Radio Tour was a huge success and an incredible experience. He visited stations in four states, met some great people, made new friendships, and hopefully added a few new fans. Thank you to everyone for your continued support!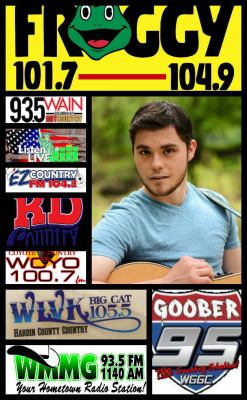 Had A Great Time Performing At The 2015 Ky. State Fair, Hope To See You Next Year!
Click the link below to watch video
https://www.youtube.com/watch?v=qZ9M47QkuQc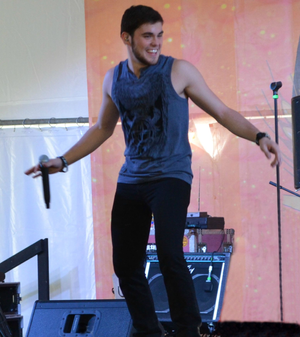 Tayler Lynch  Performs At 2015 Farm Progress Show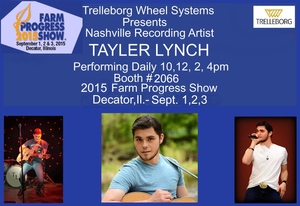 Tayler Lynch releases latest CD at 2015 CMA Fest Fan Fair X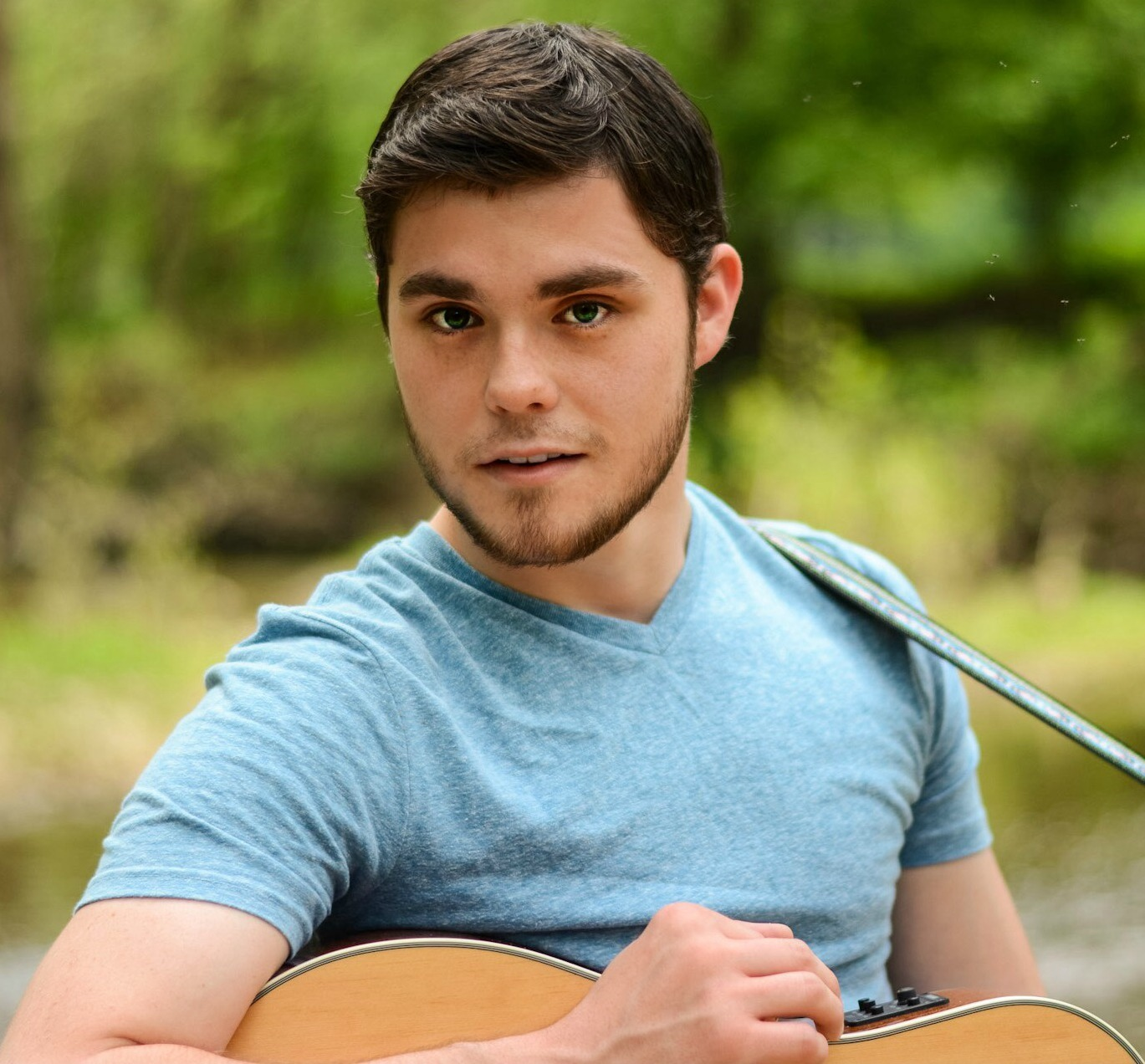 Tayler Lynch  performs the National Anthem at Slugger Field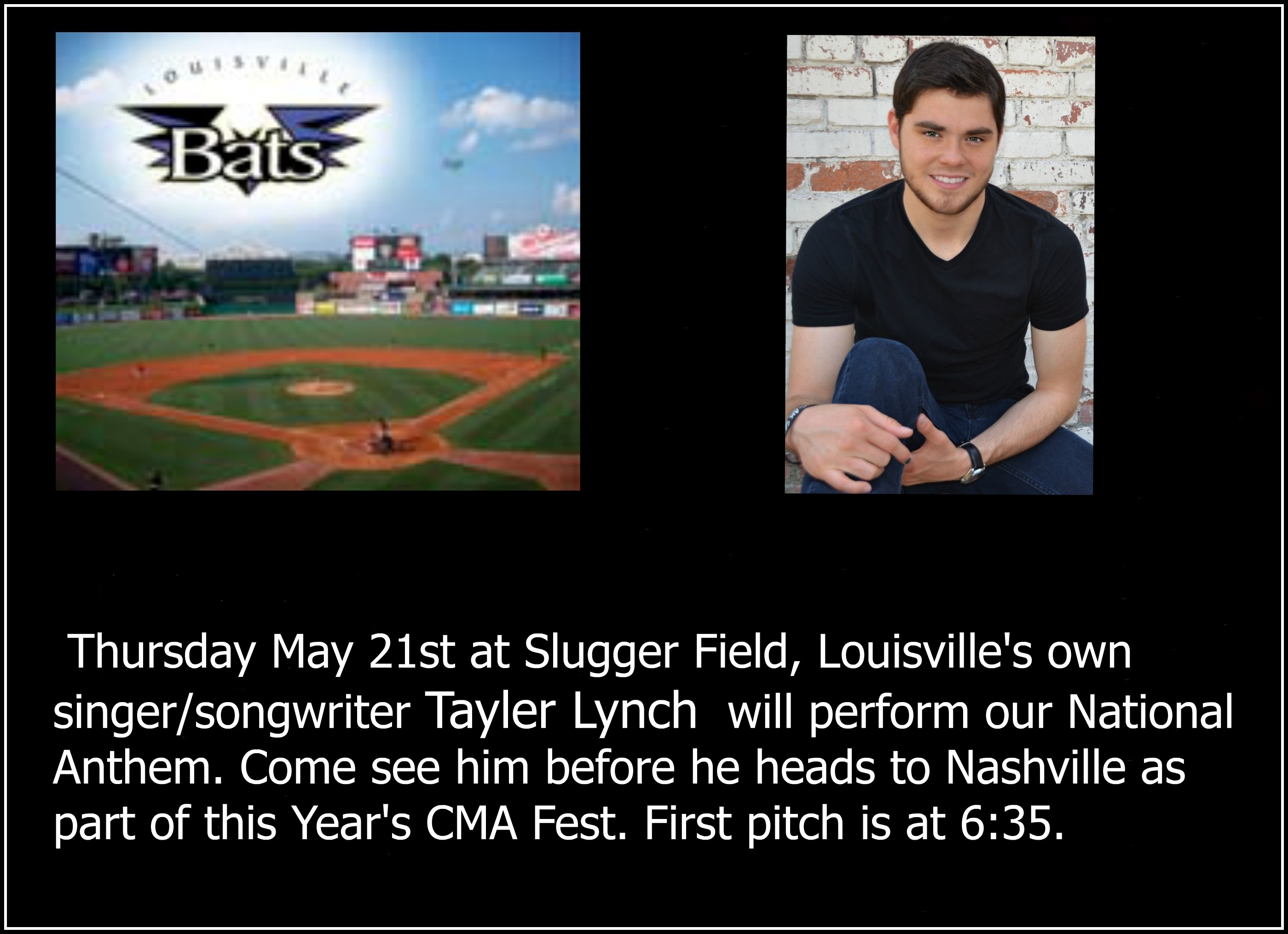 Tayler Lynch Featured Artist Of The Month!As always a great time at The Silver Dollar Saloon!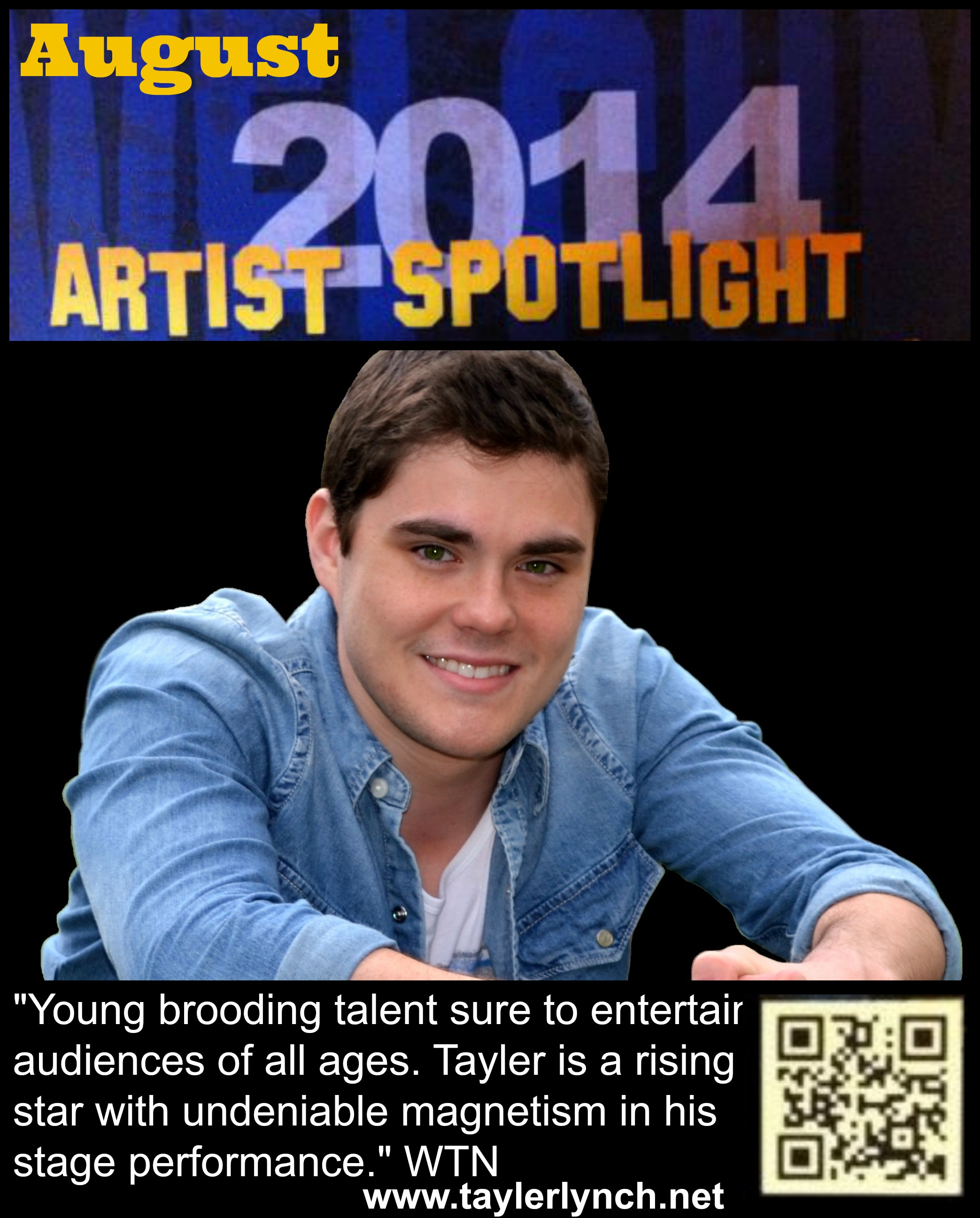 Tayler Lynch Performs At 2014 Farm Progress Show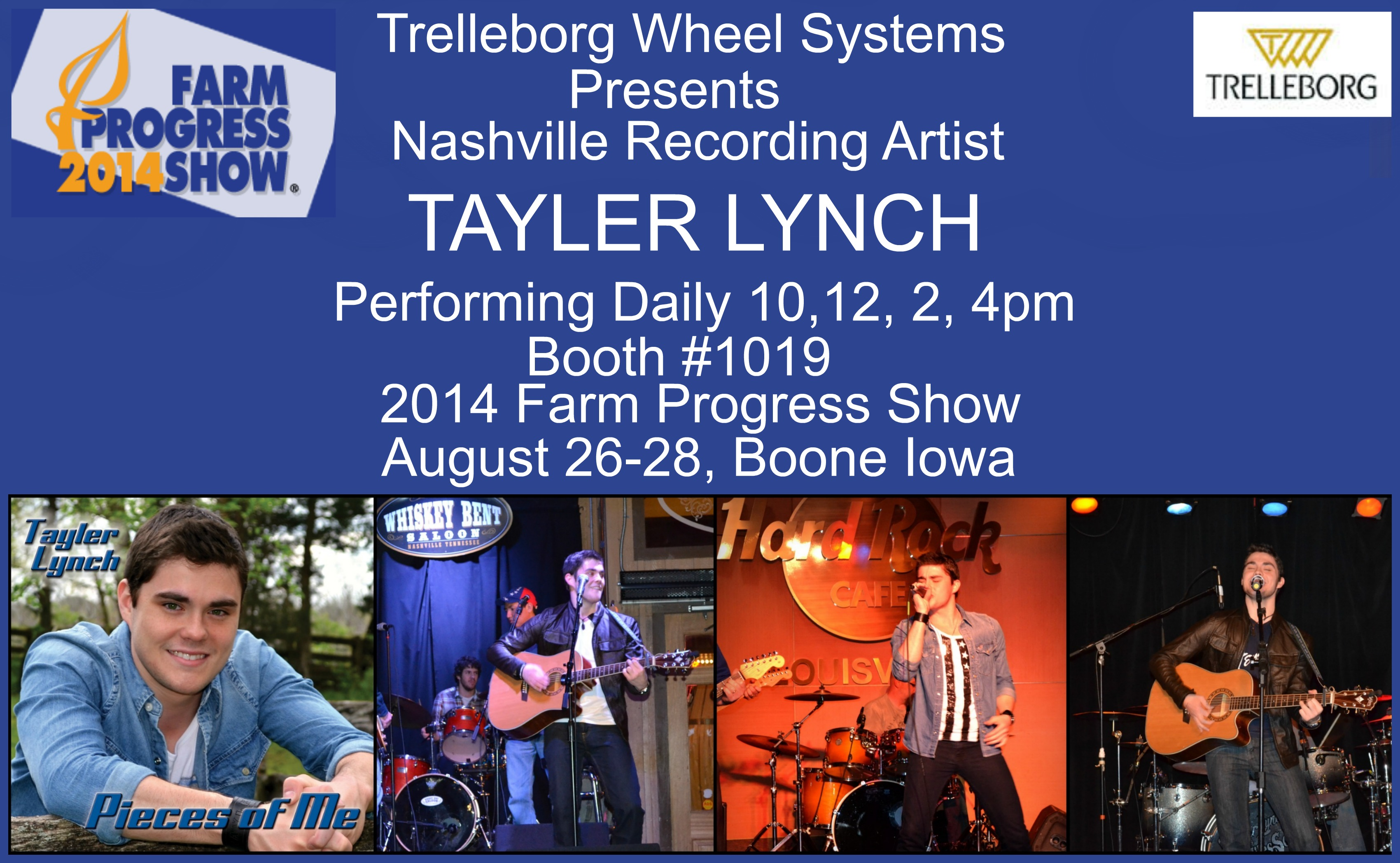 Thank you to all the fans for making Tayler's second CMA Fest such a great experience! He was happy to meet and talk with all of you. He is so grateful for your support, it's fans like you that  make it all worth while! Hope to see you all again soon.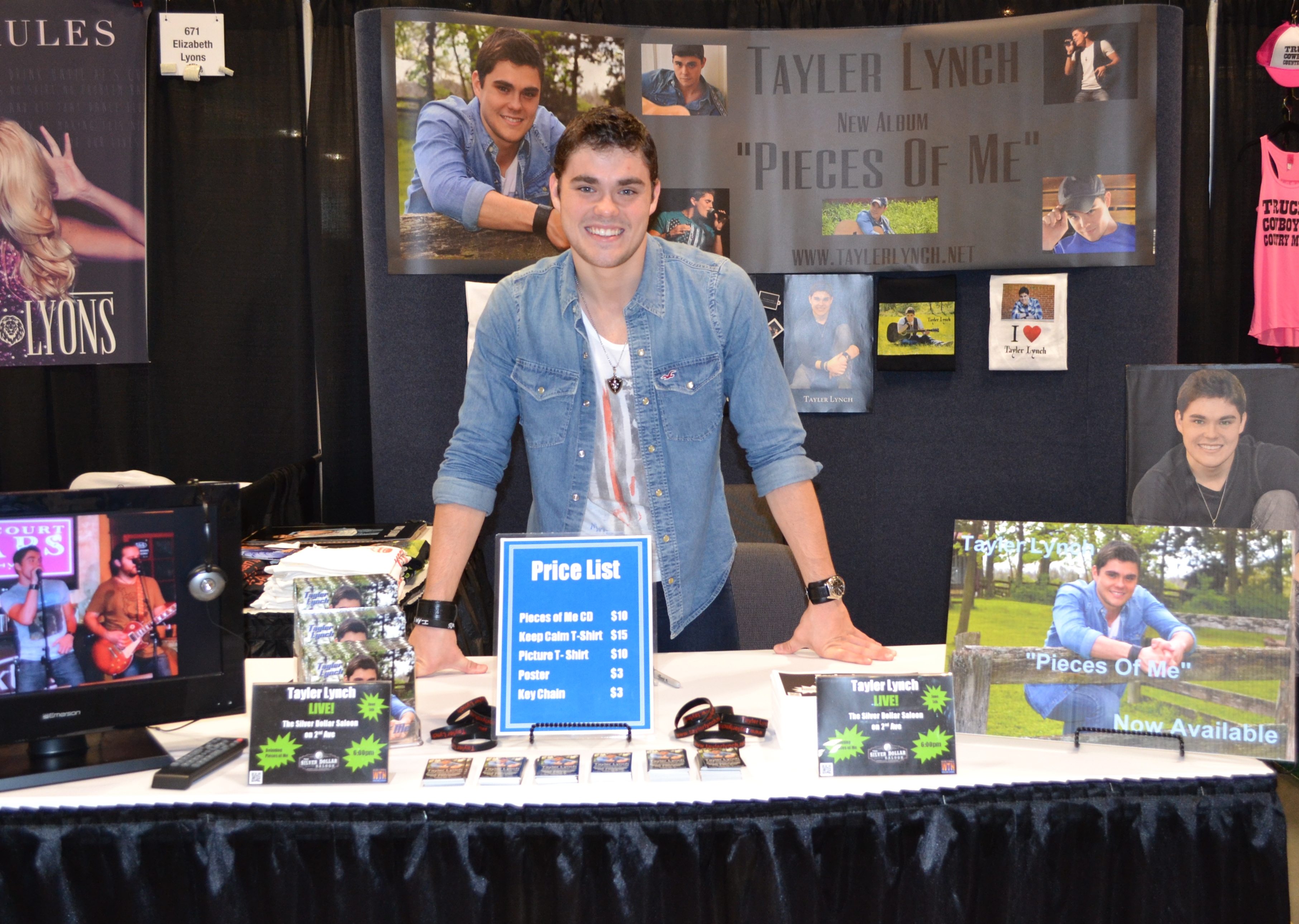 Tayler Lynch Interviewed by The Tennessean at CMA Fest 2014
Click the link below to read article!
http://www.tennessean.com/story/entertainment/music/2014/06/05/country-hopefuls-dream-miranda-lambert-path/10038467/
Awesome night at The Whiskey Bent Saloon, thanks to Whiskey Bent, and Welcome to Nashville!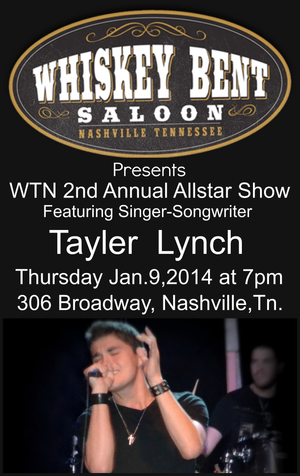 Great Show At The Silver Dollar Saloon,Thanks To Young Country Royalty Records and Welcome To Nashville!
Click The Link Below To Check Out A Little Of The Show!
https://www.youtube.com/watch?v=ixiQHWdRB5g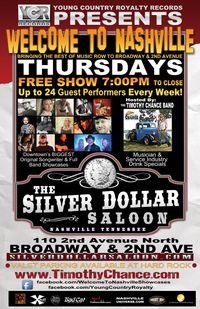 A Big Thanks To Hyundai Of Louisville, New Country Q103.1, And All The Fans For Making The Show A Success!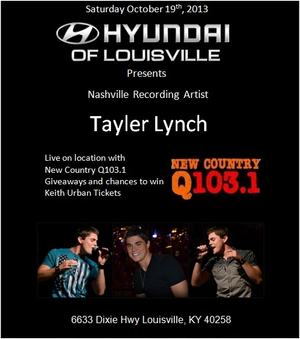 Tayler was an honored to be a part of the show at the legendary Renfro Valley

Thank you all for making Tayler's first CMA Fan Fest a HUGE success!
Click on the Photos tab and check the album CMA FEST 2013 to see your picture.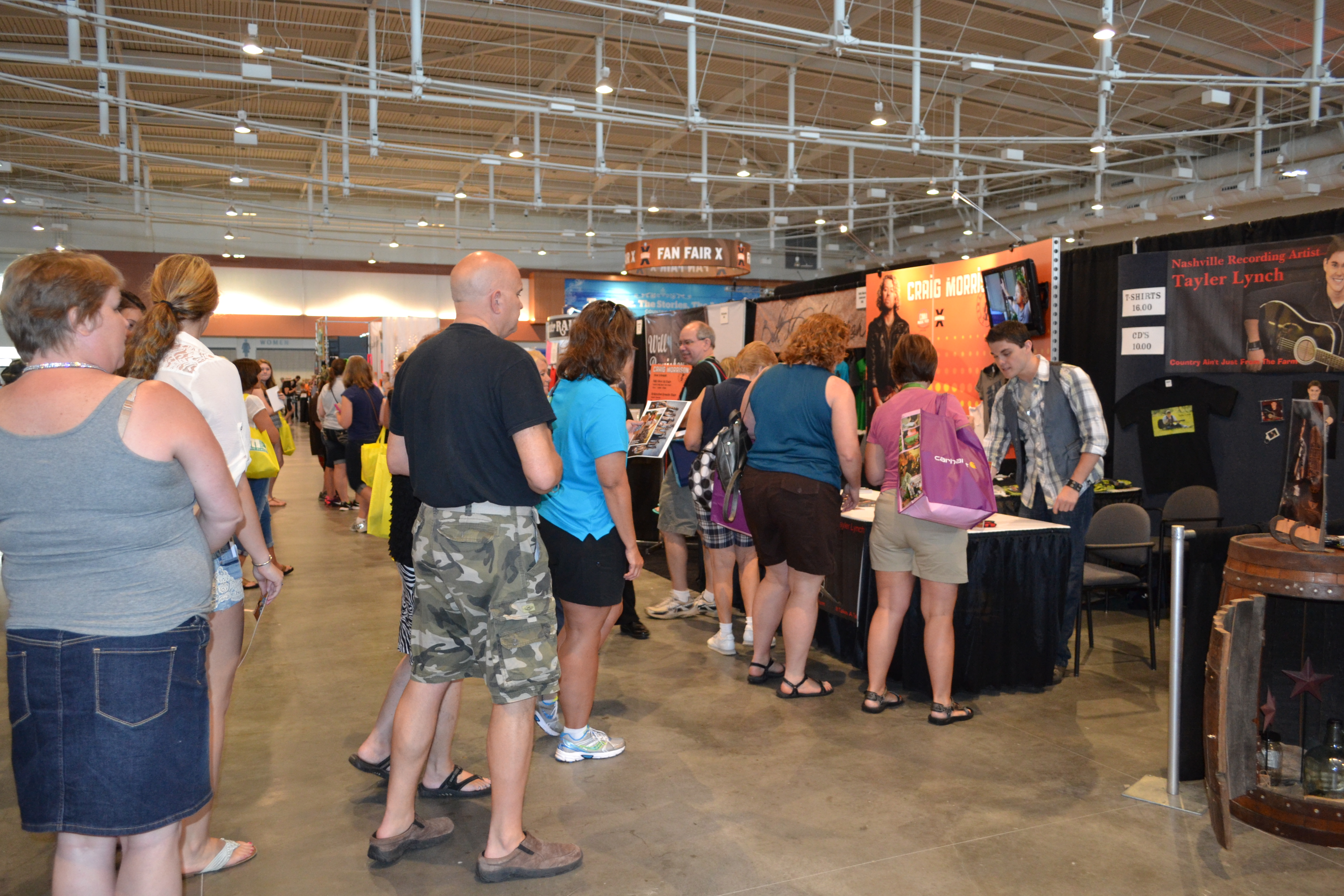 You can now hear Tayler's music on FROGGY Radio 104.9 & 101.7, K-Country WGRK 105.7, 106.3 The Eagle, 92.1 FM KDQN, 93.5 WMMG, 105.5 The Wolf, Real Country 94.1 FM, 101 Country WBDC 100.9, WKGA  Kowaliga Country 97.5, WVLS 89.7, WNMP 88.5, WCHG 107.1, WVMR 91.9, WDEB 103.9, WKLO 96.9, KAGH 104.9, 101.7 WJSQ, 97.3 WJSN, 94.3 WJJM, KD Country 99.5, Kix FM 96.7, The Big Dawg 103.1 FM, Cool Country 105.1, 93.7 The Coyote, WCON 99.3 FM, WRCO 100.9 FM, 100.7 The Island, Best Country Radio, Daily Unsigned Radio, and ZuidWest FM in the Netherlands.Tune in and check it out!
 
 *****
 Tayler is now available for weddings, private parties,and corporate events.
Contact us now to book your date!
         Take a minute to "LIKE" Tayler's facebook page,  we would really appreciate it!
 Tayler's music is available on
  i-Tunes, Pandora Radio, Google Play, Spotify, Amazon, Rhapsody, Xbox Music & many other stores
You are visitor number: 32417
"Then & Now"
Available Now!


                 Purchase on the merchandise page
          or on I-tunes, Spotify, Amazon, & other stores